Lippert, An RV Technical Institute Training Provider, Applauds Level 3 Curriculum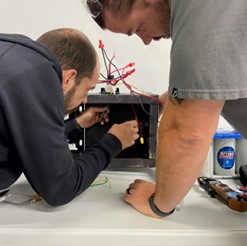 The RV Technical Institute's technician training program is the RV industry's gold standard. The team has leveraged decades of industry experience and partnered with the top RV manufacturer and supplier leaders in the field to develop the most up-to-date and influential RV technician training program ever built.
For technicians that have completed the Level 1 and Level 2 trainings, the Institute also offers Level 3 specialty training on five specific types of components. The trainings lead to increased skillsets where technicians can perform advanced diagnostics, troubleshooting, and repairs on those systems. Level 3 courses are taught by RV Industry Association supplier members who have been approved and authorized to share their curriculum with interested service technicians.
The RV Technical Institute is immensely grateful for the support of its current Level 3 training providers, and it welcomes any supplier members who would like to join the teaching effort. As a way of sharing insight on the training process with potentially interested suppliers, the RV Technical Institute is asking current Level 3 providers to share their experience teaching the curriculum.
Recently, Lippert's Director of Technical Training Services, Brandie Beam, spoke with the RV Technical Institute about their experience sharing the Level 3 curriculum to existing service technicians. Find out more below!

How does Lippert's Level 3 Courses benefit RV technicians?
Lippert's RV Technical Institute Level 3 Certification program offers more than 30 course options that blend in-person and online learning opportunities. Each course includes a comprehensive overview of the system, its components and operations, and effective troubleshooting techniques.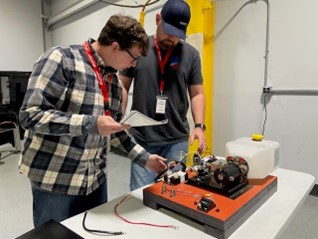 Attendees of our in-person classes at the Institute will benefit from unique, hands-on scenarios that simulate some of the most frequently asked troubleshooting questions presented to our customer care center. For those who cannot attend our service schools in Indiana, we host Regional Training Seminars nationwide. Additionally, for those who prefer online training, we provide access to an ever-growing library of courses that provide the same content as our in-person classes. These courses link users to our technical documentation and technical videos, enabling them to learn at their own pace.
What do your trainers have to say about the Level 3 courses you offer?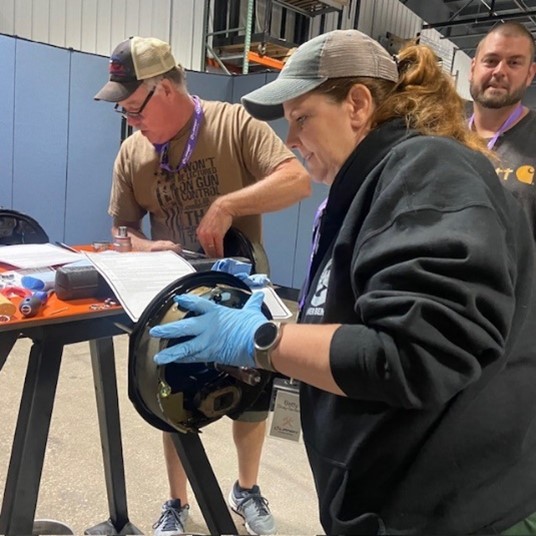 Our courses are incomplete without the expertise of our exceptional instructors. They play a pivotal role in the course development process, designing, and creating mock-ups used in the classroom. We take immense pride in the caliber of our instructors, led by Dan Sacha, the Manager of our Technical Training Team.
Our instructors are not only highly qualified but also passionate about what they do. They bring with them years of industry experience and a deep understanding of the subject matter. Their goal is to ensure that our students receive the best possible training and leave with a solid foundation in the concepts they need to succeed in their careers. Our team is excited to be involved in a program that helps to bolster the RV industry.
How has offering Level 3 been impactful for your organization?
Our team provides a diverse array of course offerings, both online and in-person, ensuring that every technician has the opportunity to partake in our training programs. We are delighted to be part of the Level 3 Certified Specialist training opportunities and are the sole supplier in the industry offering courses in all five of the Level 3 categories. One of our unique attributes is owning a dedicated facility exclusively for technical training and having a full staff to operate events both at the facility and across the country simultaneously.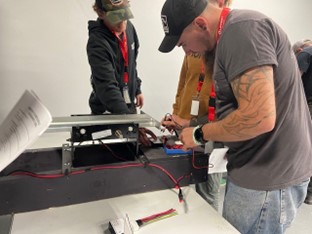 So far this year, we have had 11,617 online class completions and 2,300 in-person completions. Over the years, we have trained technicians from 49 states, 11 Canadian provinces/territories, and 15 countries. Our goal is to continue to enhance the accessibility and quality of technician training while teaching them the skills needed to accurately troubleshoot and repair Lippert's products and to, ultimately, keep campers on the road.
The RV Technical Institute is constantly adding new, approved Level 3 courses to its curriculum. Interested suppliers can become an accredited training provider by downloading and submitting an application for review and approval by the Curriculum Committee.
Likewise, interested RV technicians can learn more about Level 3 and how to take an approved course here.