RV Technical Institute Completes Second All-Women's Classes In Jacksonville, FL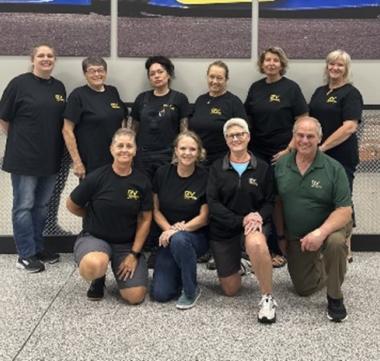 Last week the RV Women's Alliance, RV Technical Institute, and Florida RV Trade Association completed their second all-women's RV technician training class at the Jones Technical Institute (J-Tech) in Jacksonville, FL. This closely follows the first all-women's class, which took place two weeks prior at the same location.
The Jones Technical Institute is a nonprofit that offers occupational associate degrees in marine, RV, automotive, diesel, and HVAC-R technology. As an RV Technical Institute Authorized Learning Partner, they incorporate the RV Technical Institute's training into its students' curriculum. The organization stated that it was proud to host the RV Women's Alliance and Florida RV Trade Association at its location this summer.
A total of 14 women completed the classes: five in the July 24th-28th course and nine in the August 14-18th course.
These classes are just the latest in a series of all-women's classes being offered this year by the RV Women's Alliance and the RV Technical Institute. In both week-long Jacksonville classes, students were trained on the RV Technical Institute's gold standard curriculum and gained competencies on seven RV systems, including propane, plumbing, electrical, appliances, generators, body, and chassis. The class also provided the working knowledge necessary to perform pre-delivery inspections.

"We were excited there was enough demand for another all-women's Florida class, allowing us to partner with the Florida Trade Association and J-Tech for the second time this summer. We would also like to thank our other class sponsors, Campers Inn, Lippert, THOR Industries, and Liquid Spring," says Tracy Anglemeyer, Director of Recruitment for the RV Technical Institute. "In addition, J-Tech has been a long-time partner working with us on the all-women's classes and as an Authorized Learning Partner teaching the Institute's curriculum to their students year-round. We appreciate all the support we've received— it's been an invaluable resource for our team as we train more interested women to become RV technicians and, ultimately, reduce the gap in service techs."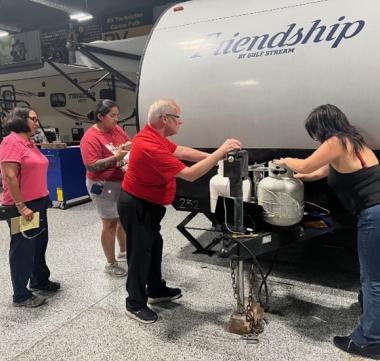 "We are thrilled to establish a partnership between the RV Women's Alliance and the Florida RV Trade Association for our all-women RV technician class, marking a significant stride towards inclusivity and growth," said Susan Carpenter, President of the RV Women's Alliance. "This collaboration not only elevates the industry but also cultivates a diverse and skilled workforce, propelling the wheels of progress and innovation ever forward."
The RV Technical Institute is offering its final 2023 all-women's technician course October 23-27 at the Pennsylvania RV and Camping Association's headquarters in Camp Hill, PA.