Portland Class Helps Women Enter RV Technical Industry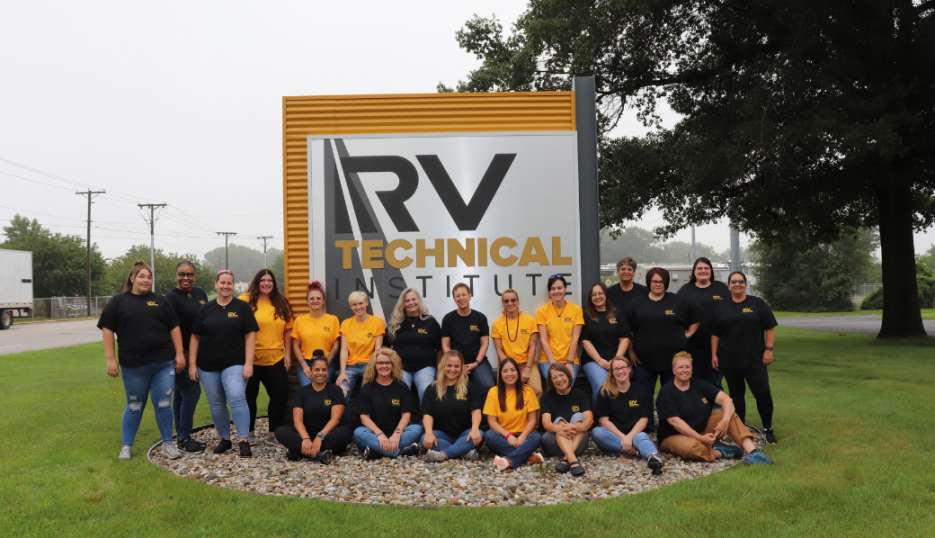 In the parking lot at a Portland business park, a group of women are gathered around the outside of a parked RV trailer, learning how to check the pressure of the trailer's propane tanks.
"If it goes over 14 water column, what would you do?" instructor Bill Stewart asks.
"Replace the regulator," replies student Stephanie Morse.
Morse has the correct answer.
The all-female class is learning the ins and outs of the RV trailer as part of a weeklong course to earn a level one certification as an RV technician.
"Verify that you do not have voltage here," Stewart tells another student inside the RV's kitchen.
Stewart is the director of education at the RV Technical Institute.
"Technicians are needed all over the United States. In fact right now, as the statistics came on, I think it's a month ago, they're ranked number three as most-needed in the United States as for job positions," he said.
The RV Technical Institute has partnered with the RV Women's Alliance to offer five of these weeklong courses across the country in Oregon, Indiana, Pennsylvania, Florida and Texas. Classes focus on seven areas: propane, water, electrical, appliances, generators, body and chassis.
View the rest of the article here.