Dometic, An RV Technical Institute Training Provider, Highlights Level 3 Curriculum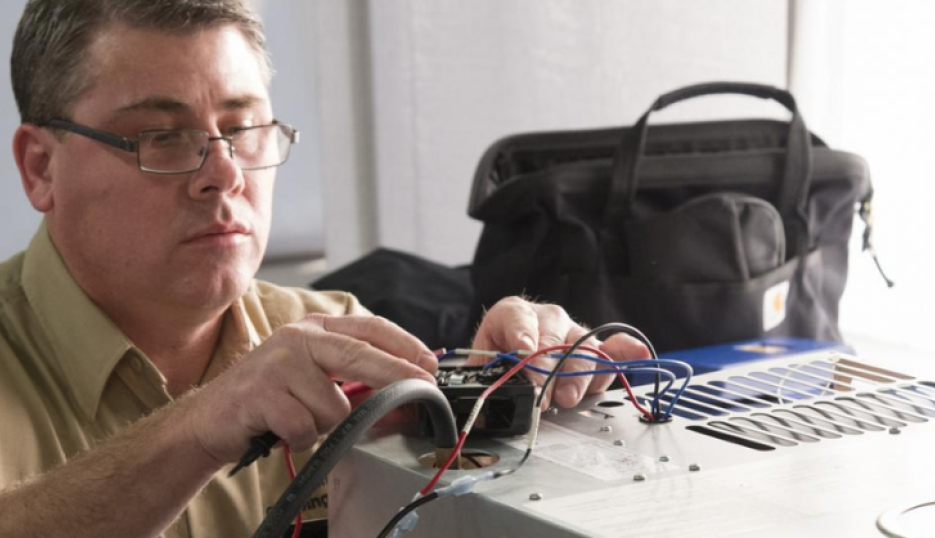 The RV Technical Institute's technician training program is the RV industry's gold standard. The team has leveraged decades of industry experience and partnered with top RV manufacturer and supplier leaders in the field to develop the most up-to-date and influential RV technician training program ever built.
The hands-on, competency-based program is divided into four levels of certification, covering theory and application, specialties training, and troubleshooting. Level 3 training is available for RV technicians who are interested in increasing their skill set to perform advanced diagnostics, troubleshooting, and repairs on specific systems and components: electrical, chassis, electronics, appliances, and slide-outs. Level 3 courses are taught by RV Industry Association supplier members who have been approved and authorized to share their curriculum with interested service technicians.
Recently, Dometic's Technical Services Trainer, Heidi Gayheart, spoke with the RV Technical Institute about their Level 3 training courses on A/C, traditional water heaters, refrigerators, and furnaces, respectively.
How does the Dometic Level 3 course benefit RV technicians?
Our training develops a technician's understanding of product operation along with diagnostic and trouble-shooting techniques to improve efficiency and accuracy in the field with repairs. The course covers installation requirements, sequence of operation, system errors, part testing, and diagnostic steps for our products. Technicians benefit by receiving hands on experience with product during class as well as service manuals and diagnostic forms in an electronic format.

What do your trainers have to say about the Level 3 course?
Dometic has been offering product technical training for over 20 years. We are enthusiastic about teaching the RV Technical Institute's curriculum plan and sharing our knowledge with all interested technicians. View our training schedule here.

How has offering Level 3 training been impactful for your organization?
Level 3 training impacts the experience of all involved in the RV industry. Technicians and service managers can reduce the amount of time diagnosing product issues, increasing accuracy and timeliness of repairs for RV users. As a result, RV users are happier with service levels from technicians, service centers, and mobile technicians.
Dometic benefits from continually expanding network of trained technicians for RV users, which in return, increases the number of folks overall using Dometic products. In addition, technicians provide insight into the product function improvement.
The RV Technical Institute is regularly adding new, approved Level 3 courses to its curriculum. Interested suppliers can become an accredited training provider by downloading and submitting an application for review and approval by the Curriculum Committee.
Likewise, interested RV technicians can learn more about Level 3 and how to take an approved course here.