The RV Women's Alliance And Florida RV Trade Association Partner To Create A New All-Women's RV Technician Class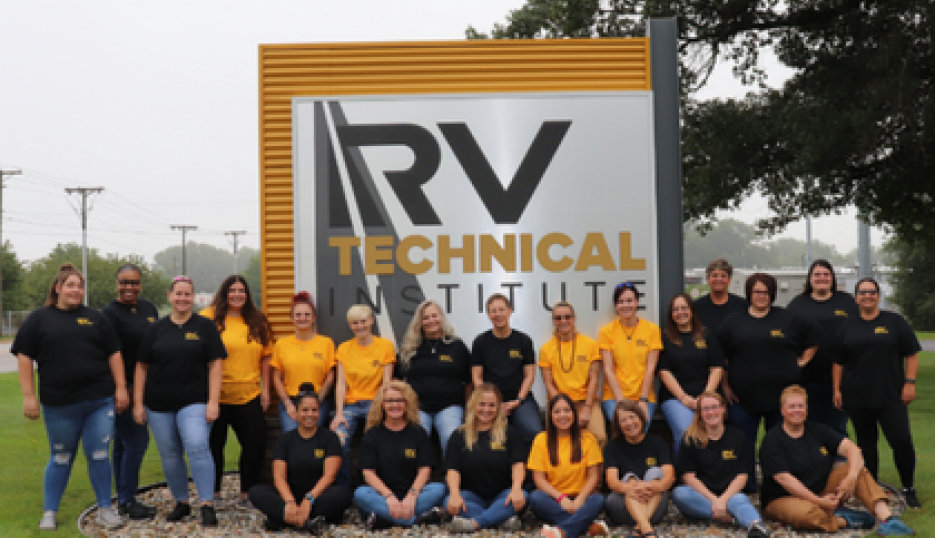 Good news! The RV Women's Alliance and Florida RV Trade Association have partnered to add a second all-women's RV technician training class in Florida. This will be in addition to the five classes that were already scheduled throughout 2023 in Dallas, Texas; Tualatin, Oregon; Elkhart, Indiana; Camp Hill, PA; and Jacksonville, FL.
The second Florida class, which will also be taking place in Jacksonville, FL, is scheduled for July 24-28, 2023.
This year's classes are a continuation of August 2022's successful pilot all-women's class, which received rave reviews. In the week-long class, students are trained on the RV Technical Institute's gold standard curriculum and gain competencies on seven RV systems, including propane, plumbing, electrical, appliances, generators, body, and chassis. The class provides the working knowledge necessary to perform pre-delivery inspections.
"Because of Florida's need for technicians and the overwhelmingly positive response to the all-female technician class, there was enough demand to add another session," explains the RV Technical Institute's Director of Recruitment Tracy Anglemeyer. "In addition, the Florida RV Trade Association stepped up to sponsor the class and, ultimately, help the state of Florida increase its number of trained technicians. We're excited about the RV Women's Alliance and Florida RV Trade Association's partnership and look forward to seeing how that can facilitate more women receiving technician training."
"We are thrilled to establish a partnership between the RV Women's Alliance and The Florida RV Trade Association for our all-women RV technician class, marking a significant stride towards inclusivity and growth," says Susan Carpenter, President of the RV Women's Alliance. "This collaboration not only elevates the industry but also cultivates a diverse and skilled workforce, propelling the wheels of progress and innovation ever forward."

"By working together, we can build a stronger tomorrow for the working professionals in the RV industry," adds Veronica Helms, Education Director of the Florida RV Trade Association.
Spots are currently open for the new class. Interested individuals can view the class application in the link below!
All-Women's Level 1 Certification Class
July 24-28th
Jacksonville, FL
APPLY HERE