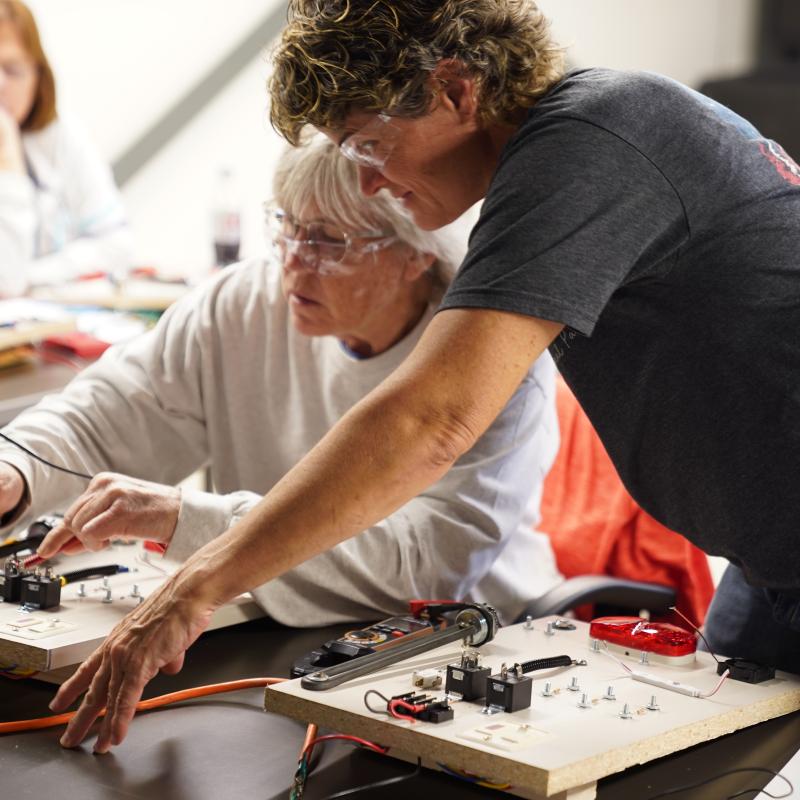 A network of industry partners building the next generation of RV experts
The RV Technical Institute works with RV dealerships, schools and public entities to deliver our standardized, best-in-class training at the local, regional or national level. With an ongoing national shortage of trained, certified RV technicians, RV Technical Institute training partners deliver the only RV industry-wide credential. With your help, we can support one of the fastest-growing careers in the country with our expert-designed, proven learning curriculum.
Choose between a Location Subscription or becoming an Authorized Learning Partner
Contact Us
Interested in getting your technicians on the best RV industry training platform today? Contact us to get started (emails forward to RVTI-Info@rvti.org):
We put our customers and employees first in everything we do. Partnering with RV Technical Institute allows us to take our employees' training and development to another level while continuing to exceed our customers' service expectations.
Jeff England
Fun Town, Chief Operating Officer
Being a nonprofit and having the curriculum that was created by the industry itself allows RVTI to really be the only school in the country that can offer a RV maintenance technician training program and a credential that is supported by those entities.
Curt Hemmeler
RV Technical Institute, Executive Director
Current Authorized Learning Partners
This is a current list of RVTI Authorized Learning Partners. These organizations use our comprehensive RV technician training curriculum and tools.