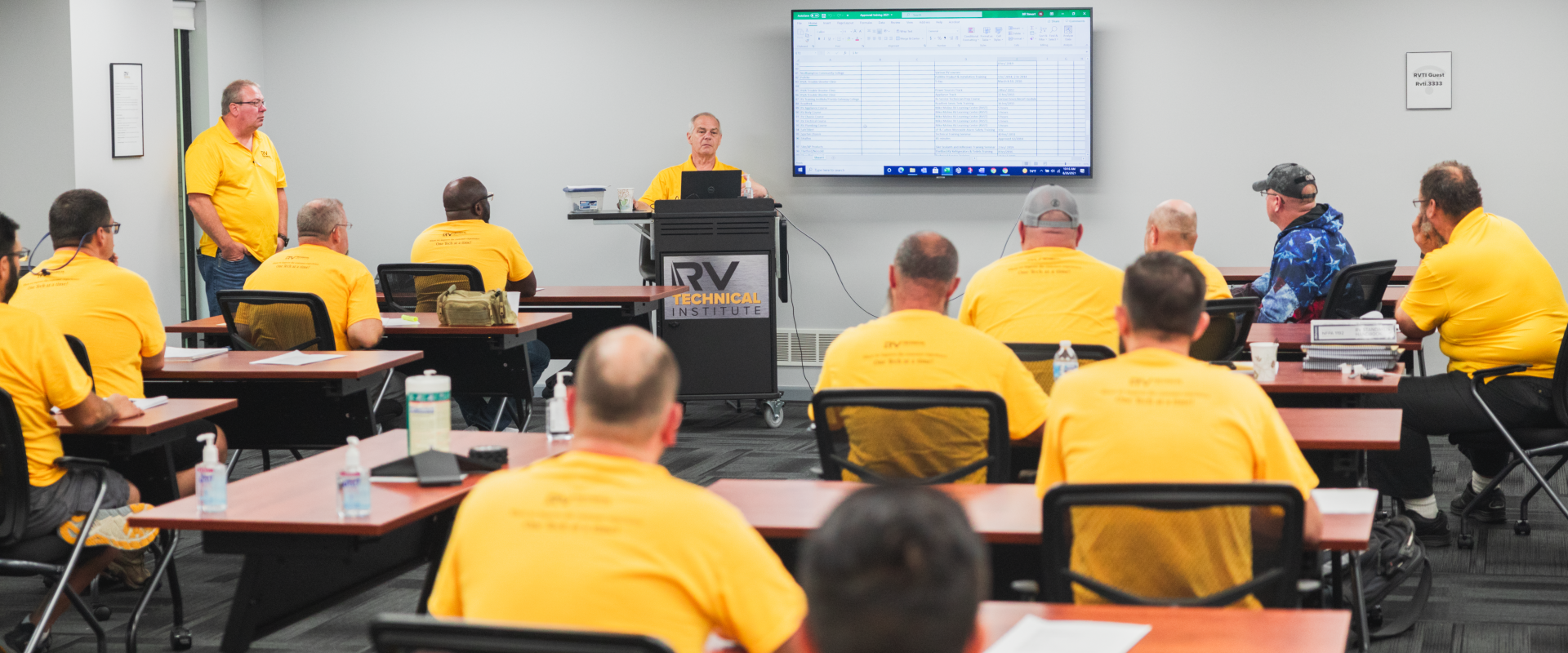 RV Technical Institute
Trainer
Job Duties
This position provides instructional delivery (lecture and labs) on national standardized curriculum to technicians at various skill levels. Delivers technical content in face-to-face classes. Provides technical demonstrations on processes and procedures. Prepares, organizes, and implements technical labs. Assists in the development, design, and evaluation of the Top Tech Challenge criteria. Assists in the creation of instructor materials that will be shared with Authorized Learning Partners and mentors other instructors in subject matter content and course delivery techniques (computer-based and multimedia curriculum). Administers and proctors written and practical tests to evaluate technician performance per RVTI guidelines. May maintain, repair equipment, and build simulations and/or models for use during classes that delivers RVTI curriculum.
Required Skills and Experience
High school diploma with preferably an associate or bachelor's degree (or equivalent work experience)
5+ years' experience as an RV technical instructor preferred
Holds a current Level 2 or Level 4 Master Certified RV Service Technician credential
Should possess coaching skills to mentoring technicians regarding their performance and behavior
Contact
If interested in this position, please submit an email to Alice Wang, Human Resources Director at awang@rvia.org summarizing your skills and experience as they relate to meeting the requirements of this position.